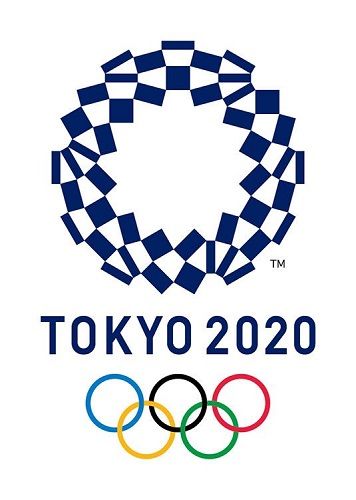 The Summer Olympics run for just a few weeks every four years, but that doesn't mean that's all there is to see from those sports. Many events and qualifications are taking place over the next few months as we get closer to the 2020 Games in Japan. From a dominant gold medalist on the beam and bars, to others in the pool and on the track, here are some names to watch and stories to follow as athletes turn their attention to Tokyo.
Gymnastics
When it comes to women's gymnastics, the biggest name in the sport is obviously Simone Biles. Biles dominated every major event leading up to the 2016 Olympics, and has done nothing but dominate even more since. Two years after winning four gold medals at the Rio Games, Biles won all-around gold at both the 2018 World Championships and the US Gymnastics National Championships. She won the all-around championship at the US Classic last month by two points, and will be going for her sixth US national title beginning on August 8.
Simply put, Biles has been one of the most dominant gymnasts of all time, but she is also arguably the most dominant athlete in any sport in the world right now. Her age hasn't seemed to be a factor either. While 23 is hardly old, for a gymnast it's bordering on past the prime age. No one older than 20 has won an Olympic all-around title since 26-year-old Věra Čáslavská won in 1968. Čáslavská was also the last gymnast to repeat as Olympic all-around champion, something else Biles is hoping to copy.
---
While Biles is certainly on pace to head to a second Olympics, there are questions if any of her gold medal winning teammates from 2016 will join her. Aly Raisman and Gabby Douglas, both of whom competed for a second Olympics in Rio, haven't competed internationally since, and don't appear eager to get back into the sport. Madison Kocian retired from elite gymnastics and now competes at UCLA.
The other member of 2016, Laurie Hernandez, could be back, though she hasn't competed since Rio and won't at all in 2019. She is training though and has said that 2020 is still a goal.
But, just like in years past, the US is stacked with gymnastics talent, and has several more than qualified to help fight for a third straight team gold. Some possibilities to join Biles in Tokyo are Morgan Hurd, who was second to Biles in the all-around championship at both the 2018 US and World Championships. The 18-year-old won the 2017 World Championship. Kara Eaker won gold in the balance beam and silver in the floor exercise at this year's Pan-American Games, and won bronze in the all-around. Riley McCusker won silver in the all-around at the Pan-Am Games, and was second at the most recent US Classic, and third at last year's US Championship.
Key dates
The 2019 US National Championship will run from August 8-11 in Kansas City, Missouri
The 2019 World Championships will be on October 4-14 in Stuttgart, Germany
The US Olympic team trials will be on June 25-28, 2020 in St. Louis, Missouri
Swimming
The 2019 FINA World Championships weren't what Katie Ledecky was hoping for. Ledecky was one of the most decorated Olympians at the 2016 Games, winning four gold medals and one silver, and added to that by winning four more golds at the 2017 Worlds. After officially become a professional swimmer last year, Ledecky battled illness at Worlds this year, and it was so bad she nearly dropped out of the 1,500-meter freestyle prelims. She eventually withdrew from the race's finals, as well as the 200-free prelims.
The mystery illness – Ledecky said she still isn't sure what was wrong – didn't stop her from still bringing home three medals, which just proves why she is one of the best swimmers in the world. She's still a world record holder, and has a year to recover from whatever was ailing her. There's plenty of reason to be excited to see Ledecky try to add to her storied career over the next 13 months.
---
If you're looking to get a swimming fix over the next year, or just want to know what names to watch out for, the International Swim League is a good place to start. The ISL will debut this season as a professional league for the top swimmers in the world. The league will have four US teams, all of which are co-ed, and will feature Olympic gold medalists like Ledecky, Lilly King, Olivia Smoliga, and Natalie Coughlin. The regular season will begin in October.
Key dates
The US Olympic swim trials will take place on June 21-28 in Omaha, Nebraska
Softball
Softball returning to the Olympics is big enough. The sport has been out of the games for the last 12 years – 12 years too long, honestly. In the 2008 Games, Team USA came in as the overwhelming favorites, but were upset in the gold medal game by Japan. Now they've had that sour taste in their mouths for more than a decade and come into the 2020 Games ready to take back their place as the best team in the world.
Two names to know when it comes to the US national team are Monica Abbott and Cat Osterman. Both pitchers were members of the 2008 Olympic team, and are legends in the sport. Both are physically imposing in the circle – Abbott stands 6'3", and Osterman is 6'2". Both are left handed, and both can throw in the upper 60s, sometimes touching 70. At 34 and 36 years old, respectively, they are the oldest players on the team, but they're also the only ones with Olympic experience, which should serve well on the young squad. Plus, like I said they're legends, and deserve another chance to fight for gold.
Another name to know is Rachel Garcia, who this past year as a junior led UCLA to a softball national championship. Garcia was named USA Softball Collegiate Player of the Year and was the Most Outstanding Player in the Women's College World Series. Garcia played pitcher and first base for UCLA, finishing the season with a 1.14 ERA and a .343 batting average with 11 home runs. Garcia has been playing both positions for Team USA as well, making her a versatile weapon on the Olympic squad.
Key dates
Team USA is currently playing in the Pan-American Games, which run through August 10 in Lima, Peru
Team USA will also play in the Japan Cup, with games against Japan, Chinese Taipei, and Czech Republic from August 30 to September 1 in Takasaki, Japan
The US Olympic Team selection trials will take place on October 1-6 in Oklahoma City, Oklahoma. The roster for the Women's National Team will be announced on October 8.
Track and field
With so many events, it's hard for track runners to break out and become true stars but the biggest female track star in the US over the last four Olympics has been Allyson Felix. Felix has six Olympic gold medals, and won two in Rio in the 4x100 and 4x400 meter relays. Felix is attempting to qualify four a fifth games, but she hasn't been solely focused on running over the last three years. She gave birth to her first child back in November. After taking time away from competing and training, the 33-year-old returned to the track last month for the US Track and Field Outdoor Championships. While she admitted there was rust – she finished just sixth in the 400-meter finals – it was a good first step as she works the next 12 months toward qualifying for another Games.
The 400-meter hurdles may look easy, but they are actually insanely difficult, and two of the best in the world at the event run for the US. Dalilah Muhammad, the defending Olympic gold medalist, added to her dominance in the event by breaking the world record at the USA Outdoor Championships last month, a record that had stood for 16 years. Muhammad bested Sydney McLaughlin, the youngest member of the 2016 US Olympic track team who has become a star in the sport herself at just 19 years old. Watching these two battle it out on the track over the next year for hurdle supremacy will be fun.
Key dates
The IAAF World Championships run from September 27-October 6 in Doha, Qatar
The US Olympic Team Trials will run from June 19-28, 2020 in Eugene, Oregon
---
Later this month, we'll take a look at some of the lesser-known sports that will be contested in Tokyo next year.  Stay tuned!