The 22nd season of the WNBA opened with an action-packed first week -- both on and off the court. Last week, the league introduced a new program called "Take a Seat, Take a Stand" in an effort to help empower women and girls nationwide. Fans can choose one of six national groups to receive a special donation from the WNBA; they can also donate a ticket to a fan in need. If the rest of the season is anything like the opening weekend, those groups -- and the teams -- should get a lot of support.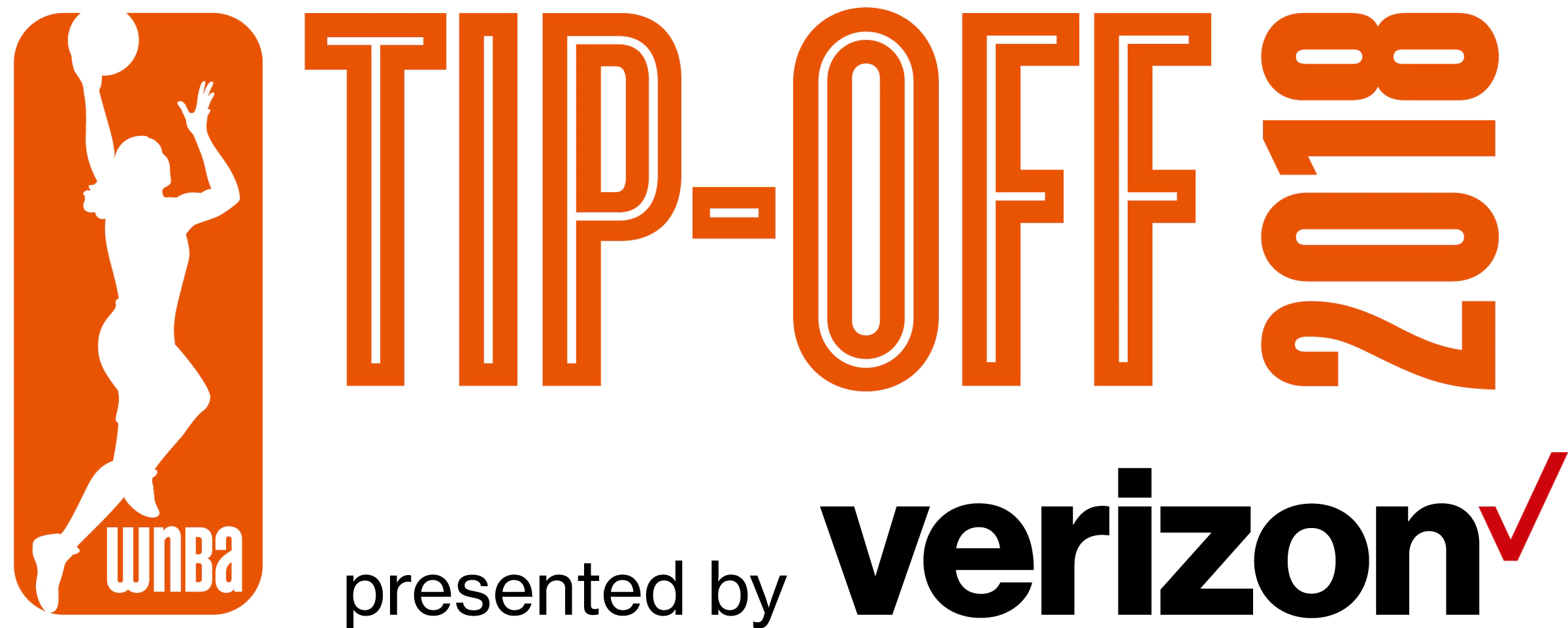 Here's a look back by the numbers.
The Ups
101: Two teams have already surpassed the 100-point mark in this young season: the Connecticut Sun and the Dallas Wings.
Connecticut (1-0) opened its season with a big 101-65 win over Las Vegas on Sunday behind 18 points from Alex Bentley off the bench. Alyssa Thomas had a double-double with 13 points and 17 (!) rebounds for the Sun. Tamera Young scored the Aces' (0-1) first-ever points less than a minute into the game; she would lead everyone with 23. Rookie A'ja Wilson added 14 points in her debut.
Dallas bounced back from an opening-night loss with a 101-78 win over the Atlanta Dream, also on Sunday. Skylar Diggins-Smith dominated the game for the Wings (1-1), leading everyone with 25 points and going 6-6 from the free-throw line. Liz Cambage added 21 as one of five Dallas players in double figures. Tiffany Hayes, Renee Montgomery, and Brittney Sykes led Atlanta (0-1) with 14 points each.
7,922: The number of fans who welcomed the Chicago Sky into their new home arena -- and the number of fans treated to a win from the home team.
Capacity of the Wintrust Arena is 10,387. Not a bad crowd for a team that finished near the bottom of the league last year. Chicago beat New York 80-76 on Sunday night for their second win in as many days. Allie Quigley led everyone with 22 points, including 15 in the fourth quarter alone. The Sky (2-0) also saw big action from their rookies; Gabby Williams, Diamond DeShields, and 2017 pick Alaina Coates combined for 27 points in their first game.
32:07: The amount of time DeWanna Bonner spent on the court in her return for the Phoenix Mercury Friday night.
It seemed to pay off; she scored 17 points in the Mercury's 82-76 win over Dallas. Only Diana Taurasi (32:59; 26 pts) stayed in action longer for Phoenix (2-0). Bonner missed the 2017 season after giving birth to (adorable) twins. She is married to fellow WNBA player Candace Dupree of the Indiana Fever.
Amazing story about how DeWanna Bonner and Candice Dupree are raising their twins: https://t.co/yqIRNXVqmh

— womenshoopsworld (@hoopism) September 7, 2017
The Downs
26%: The shooting percentage the Las Vegas Aces finished with in Sunday's loss to Connecticut, the franchise's first WNBA game since moving from San Antonio in the off-season.
The 36-point margin was also the biggest for any season opener in league history. The Aces are missing at least two players who are with their overseas teams, so expect this young squad to improve as the season continues.
25: The combined margin of defeat in the Indiana Fever's first two games this season.
The Fever won the opening quarter of Saturday's 82-64 loss against Chicago before almost making the comeback the following day at Washington. Natalie Achonwa had a career day for the Fever in their 82-75 loss to the Mystics (1-0), finishing with 21 points and 12 rebounds. Expect this team to get better as well.
24: The number of turnovers by the Minnesota Lynx in their opener on Sunday.
Their opponent and arch-rivals, the Los Angeles Sparks, had only six. Despite the turnover difference, it was a close game until the very end...
What a finish!

ALL ANGLES of @cgray209's buzzer-beater that won it for @LA_Sparks! #WNBAAllDay pic.twitter.com/m7W9cTSiWs

— WNBA (@WNBA) May 20, 2018
A Look Ahead
The inaugural home opener for the Las Vegas Aces headlines week two. Las Vegas opens their home season against the Seattle Storm (0-1) on Sunday, May 27. Atlanta, New York (0-1), and Los Angeles will also open their home schedules this week.
The games in italics can be seen nationwide on either Twitter, NBATV, or ESPN2. Most other games can be seen with a subscription to WNBA League Pass, which is free through Thursday, May 24. A full link to the WNBA schedule can be found on WNBA's website.
Tuesday, May 22
Los Angeles Sparks (1-0) at Indiana Fever (0-2): 7:00 PM Eastern [Twitter]
Las Vegas Aces (0-1) at Washington Mystics (1-0), 7:00 PM Eastern
Wednesday, May 23
Atlanta Dream (0-1) at Chicago Sky (2-0), 12:00 PM Eastern
Dallas Wings (1-1) at Minnesota Lynx (0-1), 8:00 PM Eastern
Seattle Storm (0-1) at Phoenix Mercury (2-0), 10:00 PM Eastern
Thursday, May 24
Los Angeles Sparks at Connecticut Sun (1-0): 7:00 PM Eastern [ESPN2]
Washington Mystics at Indiana Fever: 7:00 PM Eastern [ESPN3]
Friday, May 25
Minnesota Lynx at New York Liberty (0-1): 7:30 PM Eastern
Chicago Sky at Seattle Storm: 10:00 PM Eastern
Saturday, May 26
Dallas Wings at Atlanta Dream: 6:00 PM Eastern
Indiana Fever at Connecticut Sun: 7:00 PM Eastern
Sunday, May 27
Minnesota Lynx at Washington Mystics: 3:00 PM Eastern
Phoenix Mercury at Los Angeles Sparks: 5:00 PM Eastern
Seattle Storm at Las Vegas Aces: 8:30 PM Eastern [NBATV]
Filed under:
wnba
;
basketball
;
connecticut sun
;
dallas wings
;
atlanta dream
;
minnesota lynx
;
chicago sky
;
indiana fever
;
phoenix mercury
;
las vegas aces
;
los angeles sparks
;
washington mystics
We are entirely reader supported. Consider supporting this work with a
SUBSCRIPTION
or making a secure, one-time donation via
PAYPAL
.