In a year that's seen historic collective action among schoolteachers, Hollywood writers, and even orcas, the player's association for professional North American League of Legends recently become the first player body in esports to organize a strike.
The League Championship Series (LCS) summer season was set to begin on June 1, but was delayed until June 14 after LCS players organized a walkout that became a lockout and ultimately resulted in momentous concessions by League's developer, Riot Games.
The strike's unprecedented nature has earned the LCSPA coverage by Defector, The Verge, Polygon, Engadget, NME, PC Gamer, Kotaku, GameSpot, and even More Perfect Union; as well as internet personalities like Hasan "HasanAbi" Piker, Charles "MoistCr1TiKaL" White Jr., Philip DeFranco, and Ludwig Ahgren.
So what led the LCS's players to strike? How did its players get in this situation in the first place? And what even is esports? Or League of Legends, for that matter. This article will aim to answer those questions and any more you might have along the way.
(Technically, the first labor strike action in esports history took place during a game of Overwatch between two teams, 01_sports and Munich eSports. Due to a miscommunication by developer Activision Blizzard, the two teams played a best-of-five that they believed to be a best-of-seven up until 01_sports were informed that they lost. In their next match, the team organized a protest with their opponents in which they goofed off instead of competing; both teams eventually were made to forfeit the game. But the Overwatch protest was smaller in scope and not planned in advance; thus, the League of Legends action is more accurately the first organized labor strike in esports history.)
---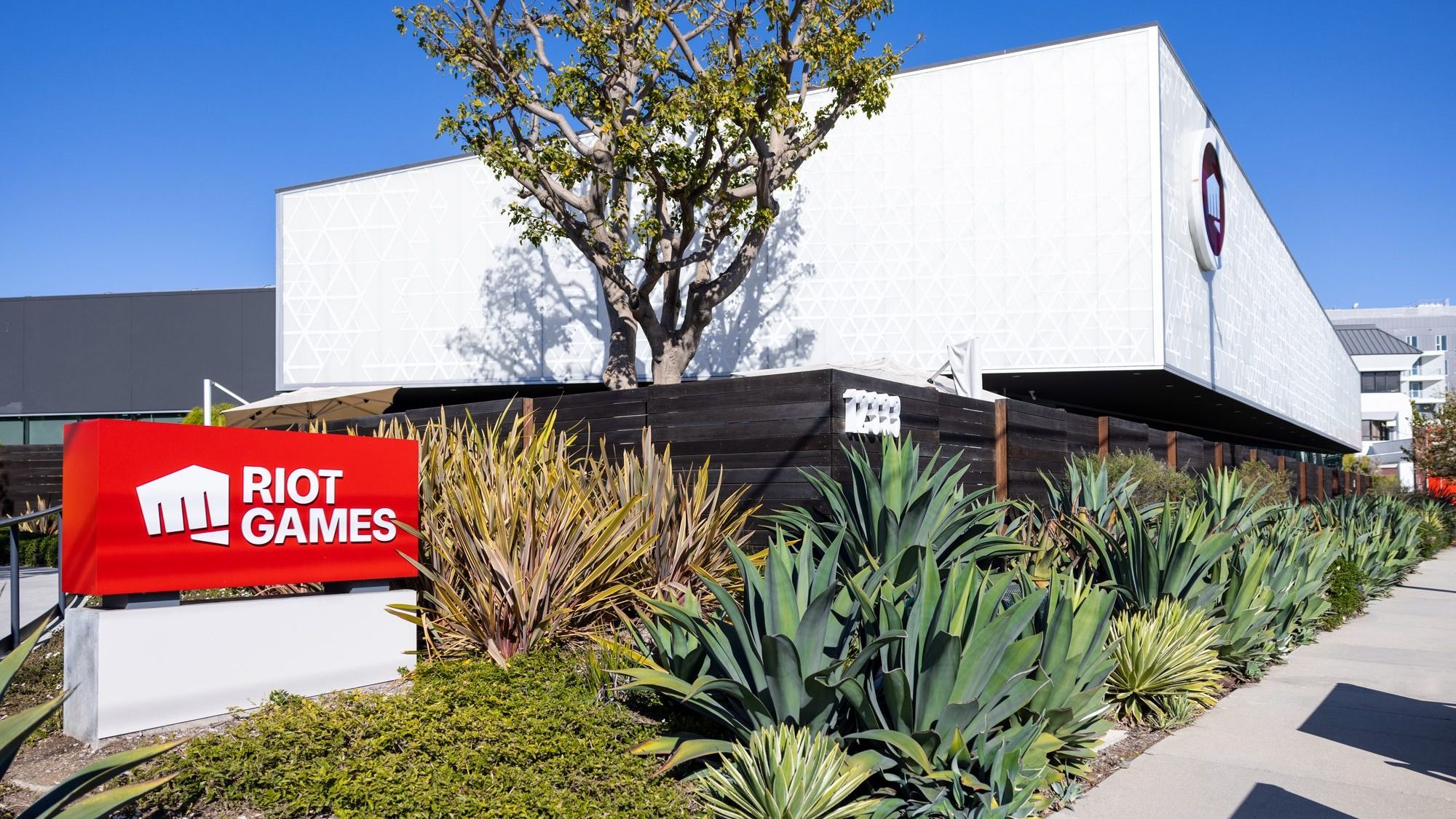 An abridged history of esports and League of Legends
Online fighting games and sports games have, in recent years, attracted particularly devoted fanbases. However, Internet play was largely only organized by amateurs until online video sites like YouTube and Twitch allowed for wider audiences in the late 2000s, thanks to advances in Internet connection speeds and accessibility of online livestreaming software.
Then, in the 2010s, esports saw a boom in viewership, budget, prize money, and most importantly, prestige, due to venture capital investment and partnerships with traditional major league sports teams like the Golden State Warriors and Cleveland Cavaliers, who founded the esports teams Golden Guardians and 100 Thieves, respectively.
One such beneficiary of esports' new clout was League of Legends, a free-to-play online multiplayer online battle arena game, or MOBA, introduced in 2009. The main game mode of League, or LoL, sees two five-player teams fight for control of the game's map. The game ends when one team's home base is destroyed.
Every year since 2011, developer Riot Games has hosted the League of Legends World Championship, mononymously known as "Worlds," in which the best performing regional teams of each yearly season compete for millions in prize money and the most iconic trophy in esports, the Summoner's Cup.
If you don't watch online games yourself, you might be wondering "What's the appeal?" or "Who would rather watch a video game than play it?"
According to Riot President of Esports John Needham's April 19 article Building the Future of Sport at Riot Games, some 60% of viewers "watch esports to get better at playing the game." But the amount of knowledge required to understand many esports titles means that viewers are almost always watching games that they have in-depth knowledge of, which leads to something of a feedback loop: learning more about the game makes you better at the game which makes you play or watch the game more.
In other cases, esports can be an escape from League's notoriously toxic player base. Marginalized people who often face in-game harassment while playing online can take a break from that vulnerability by passively watching a livestream or a video instead of participating themselves.
Riot streams every game of every league of LoL for free on YouTube, Twitch, and their own website. Between the leagues of the four major regions (America, Europe, China, and Korea), five other Tier 1 regions (Pacific Asia, Vietnam, Brazil, and Japan), and 25 minor leagues across the world — it's rare for League fans to run out of games and content to watch.
While individual league rules vary slightly, most leagues play two seasons, or "splits," a year. Teams typically take part in two round robins per season, either in a best-of-one or best-of-three format. The playoffs are single or double elimination brackets that decide which teams will take part in the two yearly international tournaments: the Mid-Season Invitational, and Worlds.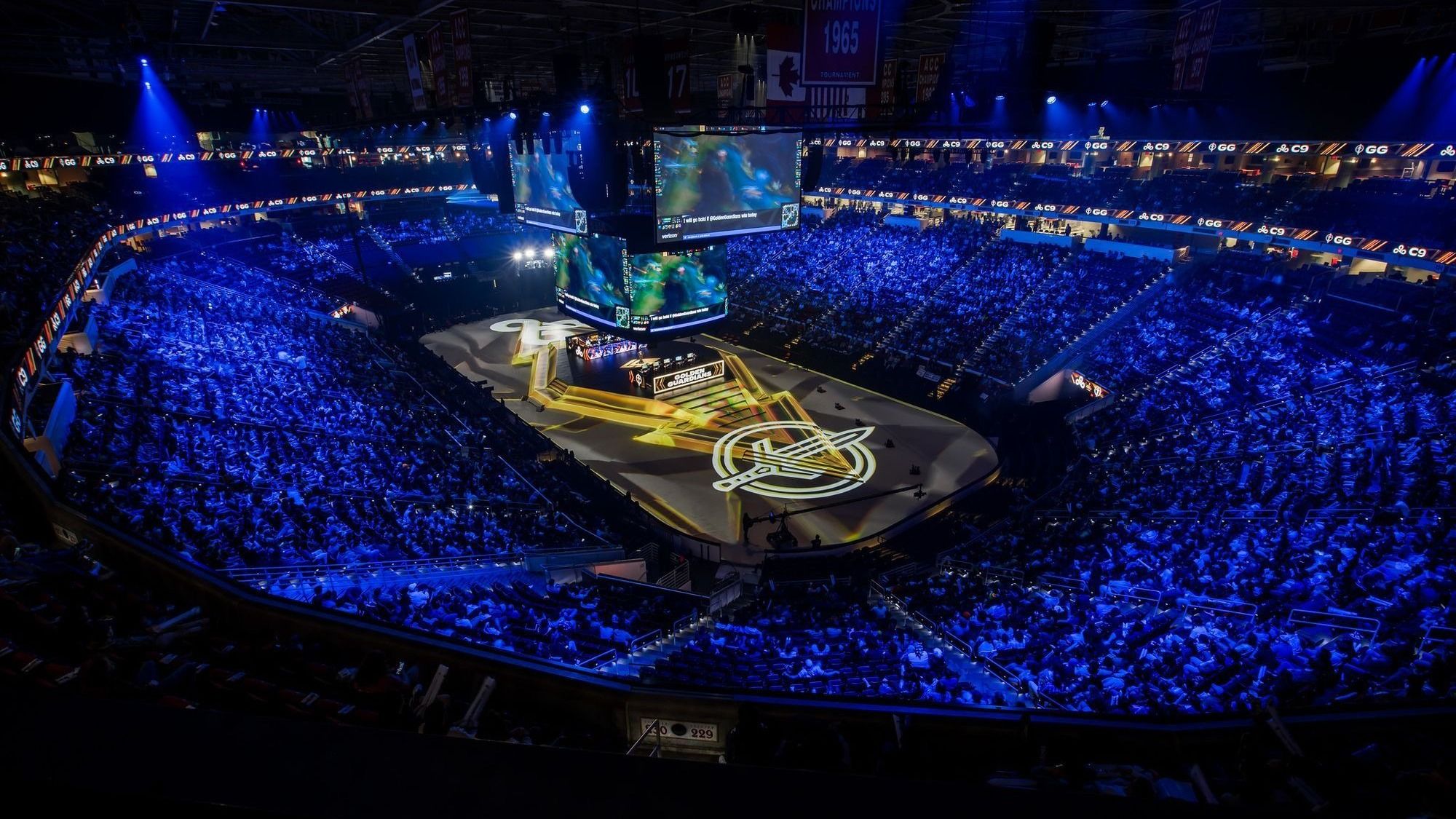 One of the first LoL leagues, the LCS, was founded in 2012 as the North American League Championship Series (NALCS). League play began with the 2013 Spring Split and continued in the summer, when Danny "Shiphtur" Le made history as the first esports player to receive a P-1 athletic visa in the United States.
While the LCS has struggled to produce results internationally — only ever making it as far as the Worlds Semifinal — some of the world's most popular players and teams reside in the LCS, and international fans often decide to root for an underdog; in 2013, the LCS team Cloud9 went from an amateur team in May to Worlds Quarterfinalists in September, earning the attention of fans all over the world.
Cloud9 was one of many teams who, between 2013 and 2017, earned their spot in the LCS through a promotion tournament system that featured both high-ranked minor league/Tier 2 teams from the North American Challenger Series (CS) and low-ranked LCS teams in danger of relegation from the league.
But in 2018, the league transitioned to a franchising system. This made it so teams could buy permanent spots in the league, and turned the CS to a developmental league (like Minor League Baseball or the NBA G-League) called the North American Academy League, or just Academy, where each LCS team would be mandated to field a partner roster, ideally of younger and less developed players.
In addition to franchising, Riot established the first players' association in esports in 2017, the North American League Championship Series Player's Association (NALCSPA, now the LCSPA), which was created to give players "a seat at the table." Initially affiliated with Riot, the PA split from the company in 2020 — as was planned since its inception.
While the LCSPA isn't a formally recognized union — and wasn't particularly well regarded by fans before this year – they've earned some praise from the League community for a variety of initiatives. The LCSPA created a tournament server for pro players to practice on and worked with OneTeam Partners to launch a commercial Group Rights program in 2022. Notably, they helped to launch an LCS investigation against Andy "Reginald" Dinh, the CEO of Team SoloMid (TSM), whose behind-the-scenes harassment of players and staff earned him $75,000 in fines and a two-year probation.
The franchising change and the increased funding weren't fully mutually exclusive, but they've worked in tandem to result in what some are calling an "esports winter." As journalist Rod "Slasher" Breslau told the New York Times in a May 20 article, "There has been way too much hype and too little of actual value."
Ballooning budgets have resulted in cases like that of Taiwanese player Hu "SwordArt" Shuo-Chieh, who was imported by TSM in 2020, signed for $6,000,000 over two years, and then got bought out after a year of poor performances — an all too common result of importing foreign players that your infrastructure can't support. That, and other managerial missteps, have led to TSM announcing this year that they've begun the process of moving the team to another major region by next year.
While TSM's international success has been limited — especially in recent years — the team is still one of the most accomplished and iconic franchises in Western League of Legends, winning the first LCS championship in 2013 and attending every World Championship between Season 1 (2011) and Season 7 (2017). It's still common to hear crowds of international fans chant "TSM, TSM, TSM" even in leagues and tournaments that the team isn't a part of.
TSM's impending exit from the league hit long-time LCS fans hard, as did the April 6 announcement that another of the league's most storied brands, Counter Logic Gaming (CLG), would be exiting the league and ceding their spot and roster to NRG Esports. CLG's employees were laid off, two roster members were swapped out, and NRG now owns the spot that CLG held since the LCS's inception.
Along with the upheaval of team movements and roster changes, LCS viewership in the 2023 Spring Split continued a three-year downward trend with the lowest average and peak view numbers the league has ever seen: 271,376 peak and 109,759 average.
While Chinese viewership data aren't available, the other two major LoL leagues in Europe and Korea each doubled the LCS's average viewership in the Spring Split.
But the more damning comparison isn't in League – it's in Riot's other biggest game, VALORANT, where the LCS's regional equivalent, VCT Americas, saw a peak of 554,170 views and an average of 205,618 in spring.
However, looking globally, the numbers for League are doing great: the 2022 Worlds Final between Korean teams T1 and DRX was the most-watched event in LoL history (and second most in all of esports). This matchup had a peak of 5.1 million views without even counting Chinese viewers. 1.6 million of those views came from English-speaking viewers.
This has led to discussions online by League fans and personalities about the future of professional LoL in North America, and whether or not the league is already dead. This tension, combined with a reimagining of the league's Tier 2 system, would eventually trigger the LCS to organize their historic strike.
---
Full timeline of the strike
November 22, 2022: The NACL announcement
Following the 2022 Academy Summer Split, Riot announced they would revamp Academy and combine it with the LCS's Tier 3/amateur tournament known as Proving Grounds. The new league would be called the North American Challenger League (NACL), a reference to the chemical formula for table salt, NaCl. (The slang term "salty," or angry, is commonly used by League players.)
The announcement was met with excitement, and the 2023 NACL Spring Split went off without a hitch.
May 6, 2023: The first report
Four weeks after the conclusion of the 2023 LCS Spring Split, esports journalist Sander "LCS Eevee" Hove reported that all ten LCS team owners voted against making NACL affiliation mandatory for 2024, and pushed for the rule to be dropped for the Summer Split.
May 12: The LCS decision and the LCSPA response
In a blog post penned by Raul Hernandez, Riot's head of esports for the Americas, the company announced they had removed the NACL team mandate, effective this Summer, "in an effort to unlock more operational and financial flexibility."
Riot also announced that all participating teams in the NACL would be eligible for relegation, and that the company was looking into cross-regional competition between North America, Latin America, and Brazil after seeing the concept succeed internationally in both League and VALORANT.
The change was said to be made to "support the continued, long-term success of the teams and the professional esports ecosystem in North America" and the "NA talent development pipeline."
The LCSPA, in its first major public opposition to Riot, disagreed.
The PA pushed against such a change for years behind the scenes and posted a response that criticized Riot's "unprecedented decision to destroy the NACL less than a month before the start of the [split] with no plan — and no warning." The letter said that "as many as 70 players, coaches, and managers will lose their jobs overnight."
(Something else that the PA didn't mention: with the wide majority of women in esports employed as league commentators or team staff/management, scaling back the minor league put numerous women's jobs in danger on top of the general misogyny, lack of role models at the highest level, and lower earning potential that women in the space already deal with. The gutting of the NACL was immediately bad news for marginalized people in the community.)
The LCSPA's letter, signed by PA leadership including Executive Director Phillip Aram, claimed that Riot's decision directly contradicted their statements to the PA throughout their talks, and that the company "gave assurances that no changes would be made in 2023" just a week before the mandate was removed. The PA also said that in their communications with the LCS, the league agreed that the NACL wouldn't be viable without the partnership mandate.
The LCSPA cited that over 50% of current LCS pros came up through the minor league system and that the average annual salary cost for an entire NACL team represents less than 17% of an average LCS organization's salary costs in a year.
While alluding to successful Tier 2 leagues in Europe, China, and Korea, the PA outlined a preliminary proposal that they said could reduce each roster's cost by as much as 50% and make both LCS and NACL more viable:
Allow LCS/NACL teams to pay players based on local wage laws instead of California labor minimums
Allow LCS teams to partner with affiliate organizations to operate their NACL rosters and share costs
Introduce a robust in-game item program for LCS teams that mirrors their generous revenue sharing program in VALORANT
Introduce meaningful incentives in promotion/relegation and revenue sharing for outside organizations to invest in NACL rosters
The LCSPA's asks were initially ignored, and over the course of the next week, seven of 10 LCS organizations dropped their NACL teams. Some teams (like Team Liquid, who kept their team) explained the reason behind their votes, while others like Cloud9 dropped their teams with no announcement, much to the chagrin of the League community.
Later that week, the LCSPA tweeted that Riot gave every organization $3 million to operate LCS and NACL teams in 2023, yet only three teams "could afford to spend 15-20% of that to promote the future of the NACL."
May 23: LCSPA requests vote and sets demands
Around 9:00 AM Pacific time, Washington Post editor Mikhail Klimentov published a story on his blog reporting that the LCSPA asked its players to vote on May 28 on if LCS players would stage a game-day walkout in protest of Riot's removal of the NACL mandate.
The LCSPA's Twitter account then retweeted Klimentov's post with a new set of asks for Riot:
Institute VALORANT-style promotion and relegation between the LCS and the NACL
Commit to a revenue pool for player salaries of $300,000 per NACL team per year
Allow LCS orgs to partner with affiliates for cost-sharing
Guarantee LCS minimum contracts for the five players who win the NACL Summer Finals each year
Institute a three-fifths roster continuity role to provide players on released NACL rosters first priority in maintaining their slots in the upcoming NACL season if a majority continue to compete together
While the call to vote was unprecedented, expectations weren't initially high: esports journalist Travis Gafford reported that he only felt there was a 50% chance that the walkout would happen after discussing the then-upcoming vote with pro player Phillippe "Vulcan" Laflamme.
This prediction was partly due to the fact that, out of the LCS's 50 players, ~35% are from Korea and ~25% are from the United States. The two countries have repressed unions throughout their history and each possess union membership percentages near 10%, which is more in line with those of developing nations than that of countries with some of the largest labor forces in the world.
On Twitter and Reddit, the prevailing sentiment — especially among European fans — was that the LCS's players didn't know anything about labor, and that they wouldn't be willing to put aside a paycheck to stand up for their minor league peers. In short: the sense was that player support for the walkout would actually be low, even if they were serious about their demands.
May 24: Riot releases primer for NACL Summer
The next day, without directly responding to the LCSPA, Riot announced new details on the NACL Summer Split, including a larger $100,000 prize pool and the implementation of partner revenue sharing for the first time.
The league would be comprised of ten teams, including the LCS-partnered Evil Geniuses Challengers, FlyQuest Challengers, and Team Liquid Challengers. NACL would also welcome Disguised, a team backed by Taiwanese-Canadian gaming personality Jeremy "Disguised Toast" Wang; Supernova, a long running League organization as old as the LCS; and Maryville University, a Missourian collegiate squad.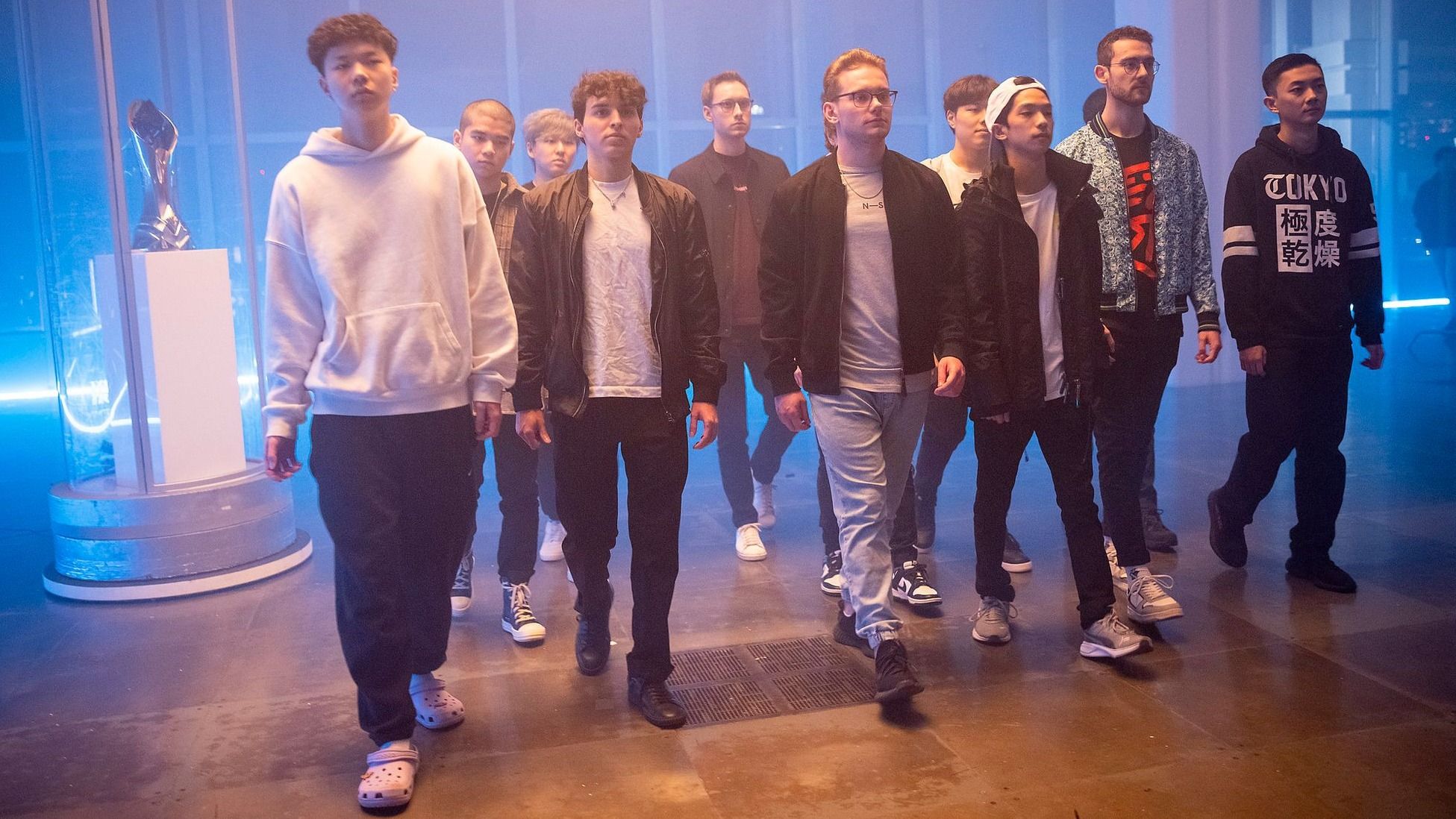 May 28: LCSPA agrees to strike
Less than an hour after the 8:30 PM Pacific vote, the LCSPA tweeted that the walkout vote had "overwhelmingly passed."
Out of the coalition of more than 50 players — youth and veterans alike — over 90% agreed to the vote, according to LCS Eevee.
As Travis Gafford said in his video report, this wasn't about money. It was about the future of their friend's jobs and potentially even the region itself.
"This is not a decision LCS players have come to lightly," the LCSPA wrote. "Joining hands to put competition aside is a testament to the significance and urgency of the issues at hand."
May 29: LCSPA asks for solidarity against scabbing
The day after the vote, the LCSPA asked players outside of the LCS not to play as a replacement players, as they had "been aware for over a week of attempts to require teams to field scab players" due to Riot's contracts that require games to be played under penalty of fines and forfeiture.
According to Travis Gafford, former NACL players were being asked to scab — in some cases by the teams that dropped them earlier that month. Despite some players being offered up to $4,000 a game, a life-changing offer for most amateur players, Travis said the indication at the time was that they would not sign.
In order to make it even easier to sign scab players, Riot also reportedly extended the deadline to sign substitute players and lifted a rule requiring players to have a minimum in-game rank among the top 1% of players in the region.
According to esports journalist Richard Lewis, teams were threatened with fines if they publicly expressed support for the walkout, and if they were unable to field a team, they were in danger of losing their LCS spot.
Several league broadcasters expressed that they wouldn't be participating in a scab broadcast, and three colleges (Winthrop University, Saint Louis University, and the NACL's Maryville University) announced that their players would not be signing scab contracts with any LCS teams.
May 30: Riot's response
Less than an hour before the LCS's Asset Day photo shoot was scheduled to begin, it was abruptly canceled by Riot — along with that day's tech rehearsal and soundcheck, according to Richard Lewis. This was two days before the scheduled start of the season.
Later that afternoon, Naz Aletaha, Riot's global head of League of Legends esports, published a response to the LCSPA that instituted a two-week delay for "productive dialogue" between the three parties, which was an ask made by Riot. The company also threatened players with the cancelation of the entire season if there was no agreement by the end of the two weeks, even though Riot said it wasn't an outcome they wanted.
Aletaha claimed to be supporting players, teams, the LCS, and its development system while pointedly saying that anything beyond a two-week delay would make it "nearly impossible to run a legitimate competition." Disqualifying LCS teams from Worlds contention in that case, according to Aletaha, would be the "unfortunate reality of ensuring we run a fair, competitive global system."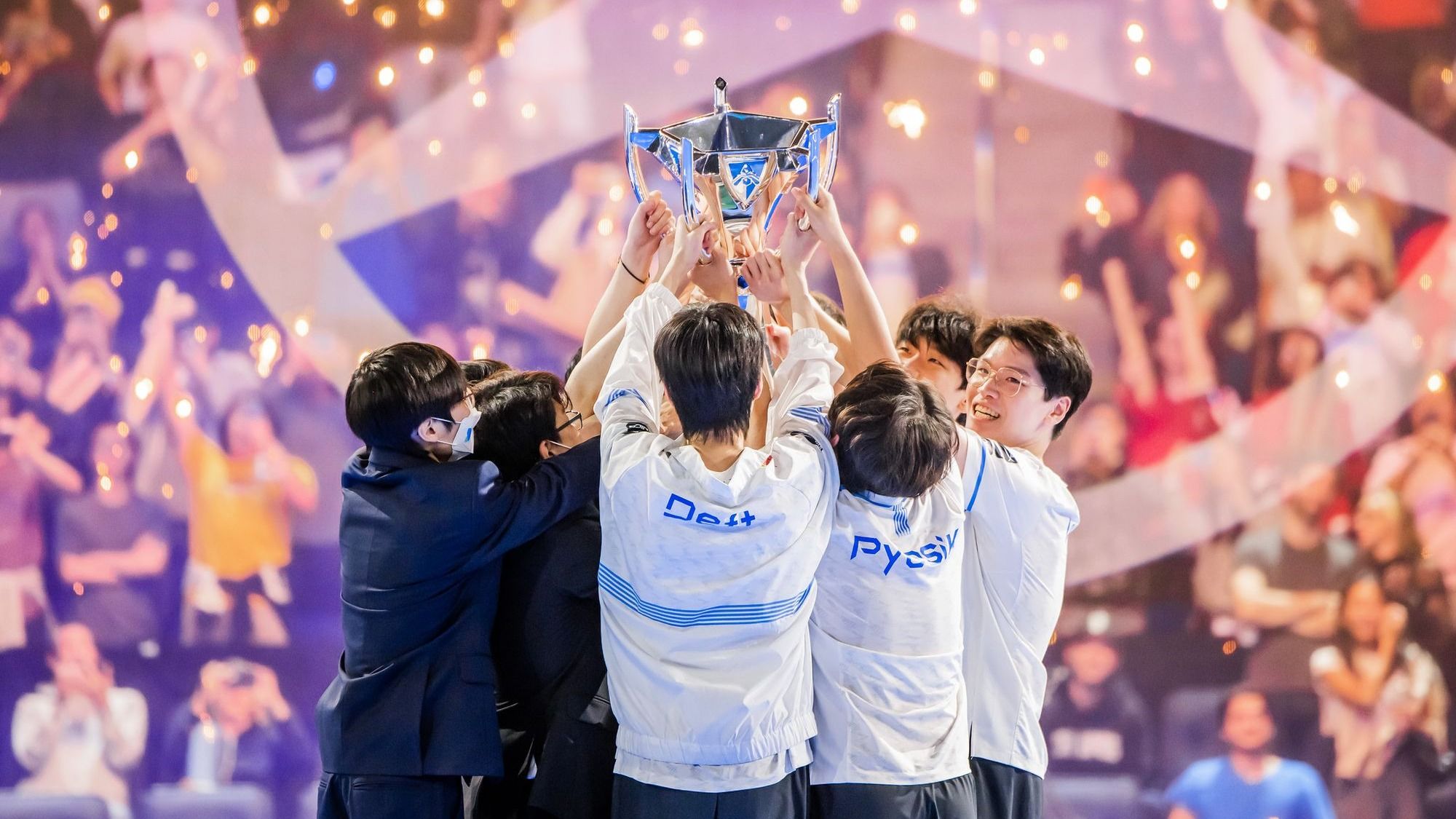 Her responses to the LCSPA's demands were both curt and dismissive.
Reinstating promotions and relegations, Aletaha said, would "run counter" to their existing partnership model with the LCS teams who paid around $10 million to compete in the franchised LCS, and would "dilute" the equity of LCS teams and their 50% partnership share of league revenues. (This is, unfortunately, the most understandable of her responses. Undoing franchising would be an enormous, costly, and borderline impossible task.)
Regarding a player salary revenue pool, Aletaha said that "multiple millions in subsidies" for minor leagues "shouldn't be necessary" because minor leagues in other regions "thrive on their own." (This is an interesting response when Riot CEO Nicolo Laurent told French outlet Konbini in November 2022 that the 2023 budget would be Riot's " biggest of all time.")
On cost-sharing, Aletaha said that the LCS already allows affiliate relationships to exist between LCS and NACL teams, referring to AOE Gold being formed by a partnership between the LCS's Golden Guardians and AOE Esports. (This is still functionally a denial, because it talks around the important part of the ask, which is cost sharing.)
The LCSPA's proposed LCS contract guarantee for NACL Summer champions, Aletaha said, is "not a necessary component of a healthy developmental league," as Riot wants to emphasize "merit, potential, and team fit" as opposed to an "artificially forced mechanism." (This is a flat-out rejection of the concept of equity for players coming up through the developmental system, who are more likely to be from backgrounds under-represented at higher levels in esports.)
Aletaha also dismissed the LCSPA's ask regarding their roster continuity rule proposal, and said that Riot would continue their policy of letting teams dictate their own rosters. Finally, she pledged an additional $300,000 for the NACL budget.
The LCSPA tweeted that they intended to collaborate with Riot Games in daily meetings "or more, if needed," and thanked fans for their support and their solidarity.
Phillip Aram appeared that night on Hasan Piker's Twitch stream and talked about a lot of things: how the LCSPA was working with legal partners and several major sports league PAs; how some teams' coaches, GMs, and staff were working with the PA; how unionization was still an option; and, most of all, how Riot game devs are beyond power players in this situation — how the developers "are God."
Most contracts in the realm of sports are between two parties: employers and employees. But not the LCS. The game developer, Riot, turns it into a three-party system, which Aram said makes the situation more complicated in "some real and very scary ways." As a comparison: it's like if to play in a basketball league at all, you had to negotiate with the only company in the world who can provide basketballs and basketball courts and basketball nets. The entire platform is dependent on a single entity.
As he said: "There isn't a good labor book on how to deal with somebody who has this much power."
The day after Riot's announcement, LCS broadcaster Isaac "Azael" Cummings-Bentley announced that his LCS podcast "The Dive" would be recording an episode with Naz Aletaha asking her questions from the community. While players, broadcasters, and fans all submitted questions for the interview, the episode's release was canceled the next day over concerns that it would affect conversations with the LCSPA.
June 3: A superstar pushes back
Yiliang "Doublelift" Peng is often regarded as the greatest American League player of all time and one of esports' most notorious heels, but he played real-life villain when he talked on his Twitch stream about how he felt the LCSPA's asks were "either unreasonable or not the right way of coming to the table with something that everyone should want."
Despite expressing support for the strike and players, as well as criticizing Riot for eliminating the NACL mandate with no notice, Doublelift's objections to the strike came off as short-sighted and selfish.
He didn't agree with instituting a floor of $60,000 per NACL player contract, as it wasn't "reasonable," and he felt high NACL salaries would just make players want to play there for a "guaranteed cushy opportunity" instead of in the LCS.
He also said that if he had to make the choice, he would rather play the split than support the NACL.
Doublelift's actions drew criticism from fans around the world, as well as discussions about if he understands how strikes, demands, or even negotiations work.
In a later response to that criticism, Doublelift said that he didn't feel that he hurt the LCSPA's bargaining position and even said that Phillip Aram thanked him for his stream highlight video on the matter.
Doublelift claimed that he felt no one actually wanted the LCS to be canceled or wanted that to be the LCSPA's leverage. He also expressed support for the idea of playing alongside scab players and said that he didn't think anyone actually thought the LCS would be canceled.
Many fans felt that Doublelift's remarks did irreparable damage to the strike, but it's unknown what effect he had on the negotiations, if any.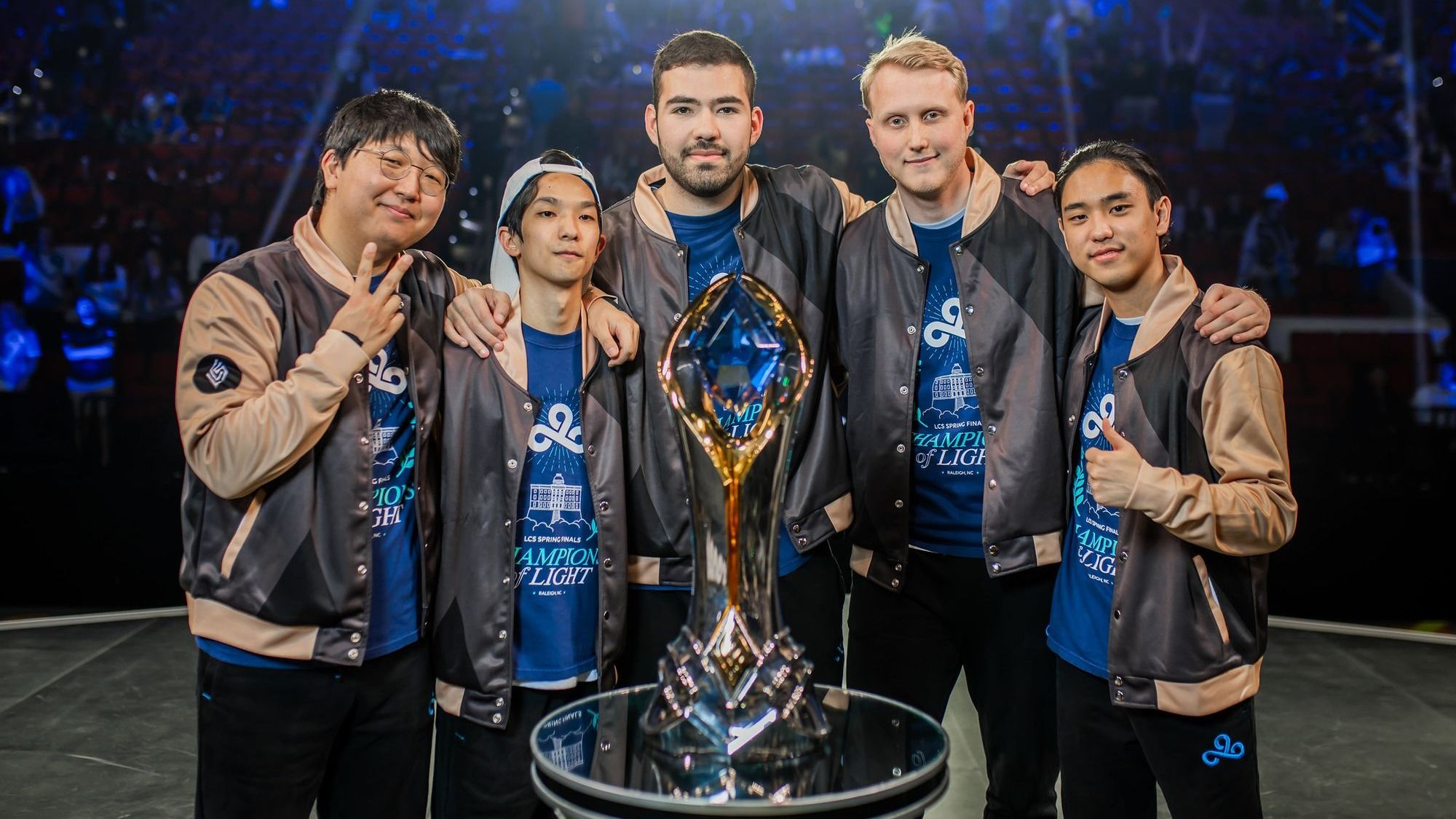 June 8: Agreement to restart season
Shortly after Travis Gafford reported that the two parties had come to an agreement, Riot announced that an abbreviated LCS Summer Split would begin on June 14 and that the company had come to an agreement with the LCSPA on several items that would improve the health of the NACL and the American region as a whole.
While the LCSPA's demands weren't specifically met, the list is a great start:
Institute a new NACL business model, in addition to the previously committed $300,000, that shares revenue down the middle between tournament operator Rally Cry and participating NACL teams to drive toward long-term sustainability
Improve the NACL governance model, including a Team Participating Agreement (TPA) and vetting process of the participating team organizations; teams must abide by minimum standards to receive payment and revenue shares from Riot
Require a minimum 30-day notice and severance requirement for players earning up to 1.5 times the league minimum salary, as well as a minimum two-week termination notice for non-resident LCS players; players and teams are free to negotiate terms over-and-above this
Create a working group between NACL teams and the LCSPA to better optimize scrim schedules
Team reinforcement of healthcare insurance requirements for international LCS players the day they arrive in the U.S.
Refine working procedures, via a memorandum of understanding, between the LCS, LCSPA, and teams in order to continue conversations around the improvement of the competitive landscape in North America; including the establishment of meetings and notice parameters to ensure all parties are aligned before any future decisions are locked and communications are made
In a tweet of their own, the LCSPA thanked Riot and the 10 LCS teams for their concessions and the international LCS community for supporting its players, which they said made their accomplishment possible.
The LCSPA wrote that while "these concessions do not return the NACL fully, nor do they provide restoration for the players who lost jobs suddenly and incurred financial hardship, lost visas, or broken leases," they do ensure "a more sustainable NACL future and a more equitable voice for players in their workplace."
---
What's next?
The LCSPA's strike resulted in increased financial support, more accountability measures, and lasting protections for the LCS's lowest earners, which shouldn't have even been possible with the little leverage the PA had.
Moreover, the LCS and NACL Summer Splits have gotten off to perfectly normal starts. Riot gets its games, the LCS gets its quality-of-life improvements, and their working relationship isn't broken, which is essential for LCS players, since unlike in traditional sports, League of Legends players can't just find a different company to supply them with the game they play: the only way to take part in a LoL league is to go through Riot.
As a final note: when talking about the need for opportunities for minor league players, I can't help but think of three women who've been signed to professional LoL teams: Jeon "DangMoo" Su-jin, Miyu "Shakespeare" Otomo, and Maria "Remilia" Creliving.
(Side note: female League players are often expected to play the "support" role, which is similar to a white mage or healer. There's an expectation that women only want to play cute and nurturing characters in-game, not violent and mechanically challenging ones. This leads to a pigeon-holing where players female players, including DangMoo, Shakespeare, and Remilia, tend to play support.)
DangMoo is a 21-year-old Korean content creator who became the first Korean professional female esports player when she signed a contract earlier this year as a substitute for pro team Liiv SANDBOX's Tier 2 affiliate, LSB Youth. While she's only played games for the Tier 3 Korean league (leading some to deem the signing a publicity stunt), she wouldn't have had the same opportunity if Liiv SANDBOX wasn't required to field a minor league team.
Shakespeare is a 20-year-old Japanese League player (and model) who's played on-and-off in the LoL Japan League (LJL)'s Tier 2 league since 2021. On June 11, she became the second woman in LoL history to play for a Tier 1 team when she was substituted into FENNEL's roster and won both games before the team's starter reclaimed his spot from her. Had she not shown her capability over the last two years in Tier 2 play, she might not have been offered the chance to play in June.
And last but absolutely not least, Remilia, the only woman or openly trans person to ever be a starter for a major region Tier 1 League of Legends team.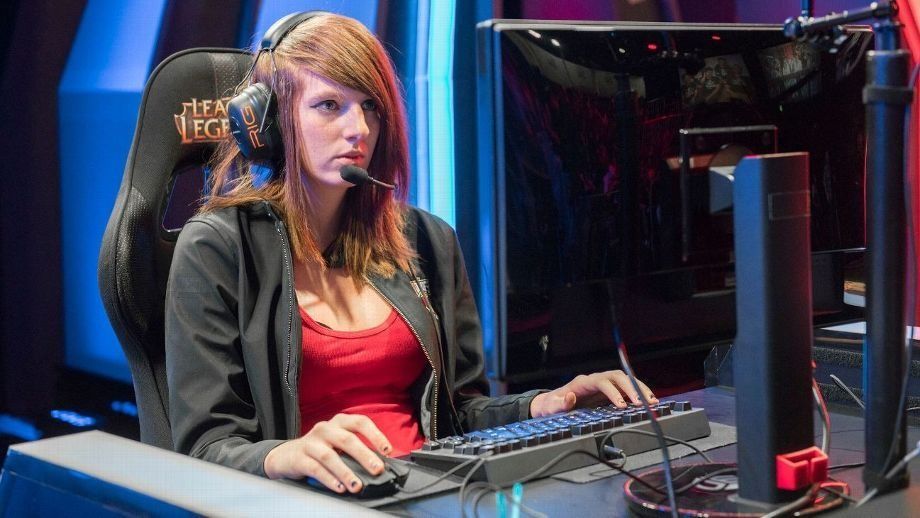 Remilia made it to the LCS through promotions as a part of a team called Renegades. After qualifying for LCS, she debated leaving the team due to "things outside of LCS" and financial issues, but eventually decided to stay. She played six games in the 2016 LCS Spring Split before stepping down from the team, citing anxiety and self-esteem issues stemming from heavy online harassment.
This part of the article discusses potentially triggering topics, so we have placed it beneath a content warning.
In 2018, she revealed on social media the real reason that she stepped down. Remilia explained how she was convinced to join Renegades by team owner Chris Badawi, who formed a predatory bond with Remilia, manipulated her, and promised her that he would pay for her gender affirming surgery if she got the team to LCS. Before the start of the season, she underwent a series of surgeries in Thailand, arranged by Badawi, which left her "entire pelvic area riddled with with permanent numbness and intense nerve damage." Remilia stated she continued to have issues with pain and substance abuse after the surgery, including when competing onstage in LCS.
In December of 2019, Remilia died in her sleep. She was 24.
The LCSPA's strike action was a necessary step toward ensuring that players don't have to navigate the complicated esports labor landscape alone; that every player can earn enough to take care of themselves and live their lives well; and that imported players can be better supported when they move across the world. The preservation of the NACL as a developmental league provides a path for marginalized players to break into the old boys' club in new and exciting ways that shatter stereotypes. The LCSPA's historic action has taken an important step towards ensuring that when new players come into professional esports, that they can be supported in ways that their predecessors were not.