The Premier Hockey Federation kicks off the 2023 Isobel Cup Playoffs with best-of-three series hosted by the Boston Pride and Toronto Six in Waltham, Massachusetts and Toronto, Ontario, respectively.
The first-place Boston Pride will host the Minnesota Whitecaps at Bentley Arena, while the Toronto Six host the Connecticut Whale at Mattamy Athletic Centre. All games will be broadcast on ESPN+.
Update: I asked the PHF for clarification on the playoff overtime format, based on a comment Colton Orr made during his media availability about how the Whale had not faced a shootout yet this season "but could in the playoffs." Historically, shootouts in hockey are not typical in the playoffs.
The PHF has confirmed that for semifinal games, the overtime format is 10 minutes of 3-on-3 sudden victory, followed by a shootout if the game is still tied.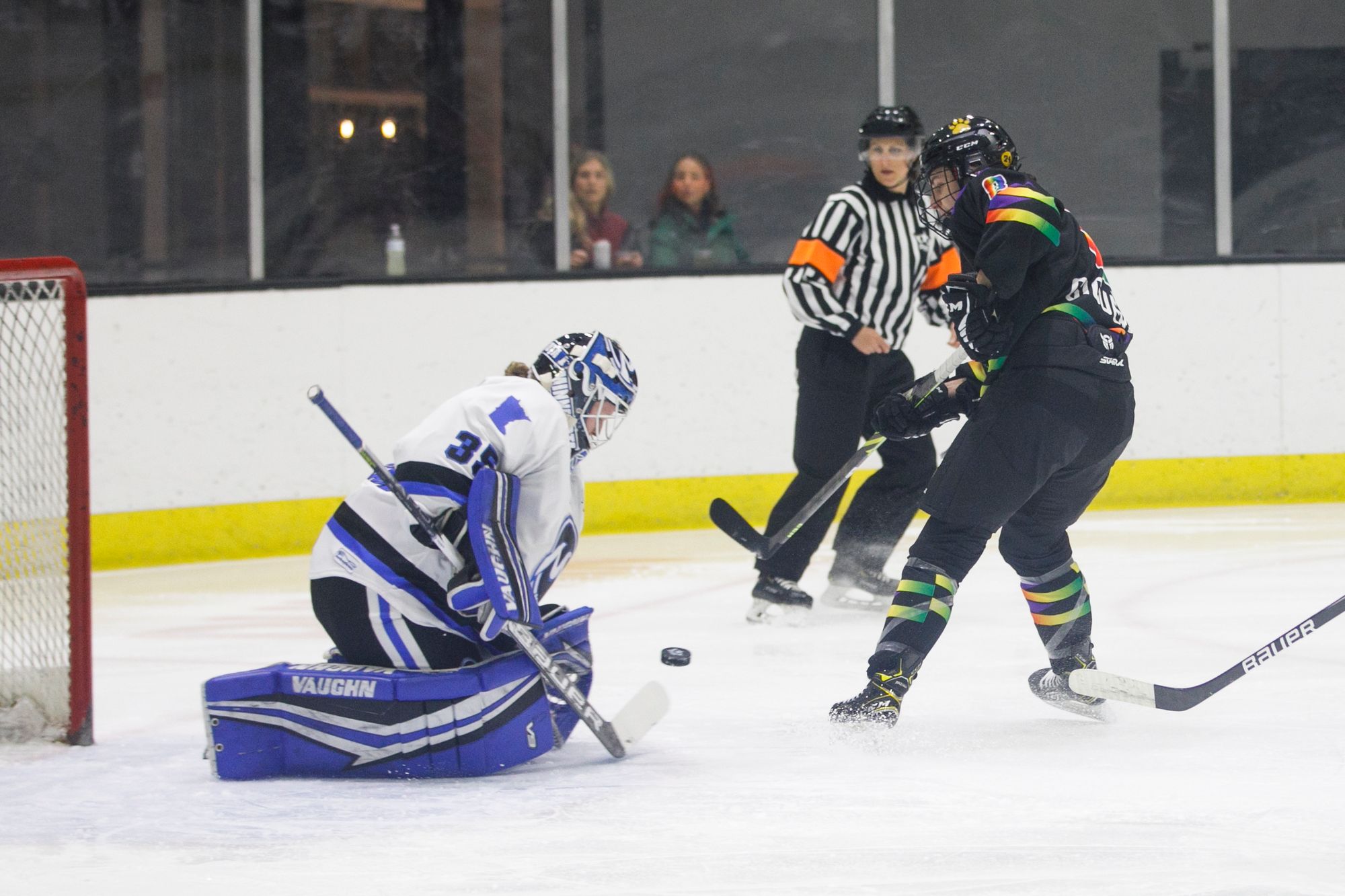 Boston Pride (1) vs. Minnesota Whitecaps (4)
Series schedule
Game 1: Thursday, March 16 @ 7:00 PM Eastern
Game 2: Saturday, March 18 @ 6:00 PM Eastern
Game 3 (if necessary): Sunday, March 19 @ 6:00 PM Eastern
As the higher-ranked seed, Boston will be the designated home team for Game 1 and Game 3.
Overall season record
Boston: 19-4-1; 92 goals for, 52 goals against
Minnesota: 10-11-3; 58 goals for, 66 goals against
Head-to-head results: 4-0 Boston
Boston 2, Minnesota 0
Boston 5, Minnesota 4 (OT)
Boston 5, Minnesota 4 (OT)
Boston 5, Minnesota 1
Head-to-head scoring
Jillian Dempsey (BOS): 3 goals, 2 assists
Allie Thunstrom (MIN): 2 goals, 2 assists
Christina Putigna (BOS): 3 goals, 1 assists
Aneta Tejralová (BOS): 1 goal, 4 assists
Jonna Albers (MIN): 2 goals, 2 assists
Players to Watch
Leading scorers: Loren Gabel led the league in scoring with 40 points (20G, 20A) in 22 games this season and is on an 11-game point streak. Boston captain Jillian Dempsey also had her second-best PHF season to date with 28 points in 24 games, good for third overall in the league. Jonna Albers and Natalie Snodgrass led the Whitecaps with 20 points each (10G, 10A) on the season, while Sidney Morin had 17 points from the backend.
Top goalies: Boston's Corinne Schroeder absolutely dominated in her first PHF season. She recorded 19 wins and had a 1.67 goals against average, amounting to a .955 save percentage. With seven shutouts on the season, she also set a new single-season PHF record. On the flip side, Amanda Leveille recently returned from injury and is eager to get going with playoff action. She registered a 2.43 GAA and .923 save percentage with nine wins on the season.
Don't forget: Olivia Zafuto scored in each of the Pride's last two games. Whitecaps forward Liz Schepers has four points (2G, 2A) in her last five games.
Quotable
"Playoff hockey is like a new season. There's nothing like it. We're obviously thrilled to get that going, and just taking it one game at a time. It's definitely going to be a battle, but we expect that and we love that. Those are the kinds of games that you want to be a part of." – Pride captain Jillian Dempsey
"From my standpoint, it's like our first [Isobel Cup playoff series]. I think we've had eight or nine new players each in the past couple of years. So it doesn't matter that we won last year, or the year before that. It's a new season. We want to win this year, we want to win next year, the year after that. Once you lose that edge to win, it's time to hang them up, but I know the leadership in our group is not going to let that happen." – Pride HC Paul Mara
"A series, two or three game series, is definitely different than a one-and-done. An elimination game, obviously there's going to be one of those on Saturday. Those are the hardest games to win in a season. We know that, but right we're just focused on our practice and the game on Thursday." – Dempsey
"In Boston, we don't care about those numbers. Jillian doesn't care that she's tied with Gabel... and Schroeder doesn't care about her stats or whatever record she's broken. Our team in our locker room only cares about one thing. That's our main focus. All these records mean absoluely zero if you don't get the job done at the end of the day." – Mara
"Playoff hockey is always the best type of hockey. There's that added pressure and... more anticipation for those games. It's a super exciting environment. All of us are really looking forward to this week."  – Whitecaps captain Sydney Brodt
"We're excited to have [Amanda Leveille] back. Not as excited as she is. She could not wait to get back in the net again, so excited. She's been good for us, like always. She will start, and that's the plan – to go with her." – Whitecaps HC Ronda Engelhardt
"It's obviously been frustrating, not having that success offensively lately. We're a super hungry team, and we're hungry to beat this Boston team... I think we can break her [Schroeder] open early, we'll be able to have some success."  – Brodt
"The team's doing what we've been asking them to do. Now, it's just being more consistent, playing the full game. Every shift, those little things. If we play the way we know they can play, we can be successful." – Engelhardt
Prediction
Over the past two seasons, the Pride have won seven of their last eight meetings with the Whitecaps. Both teams have seen their fair share of roster turnover, but still: Boston is a very, very good team, and that doesn't change when they face Minnesota, who comes in as the four seed this year.
Coming in as the best team in the league, the Pride are the ones to beat – and it won't be easy. They're a very deep team with an incredible amount of offensive power. Backed by the brick wall that has been Corinne Schroeder, they seem almost unstoppable. If the Whitecaps want to win, they'll have to find a way to solve Schroeder quickly and repeatedly, and their best offensive talents will need to step up.
My prediction: Boston takes the series in two games.
---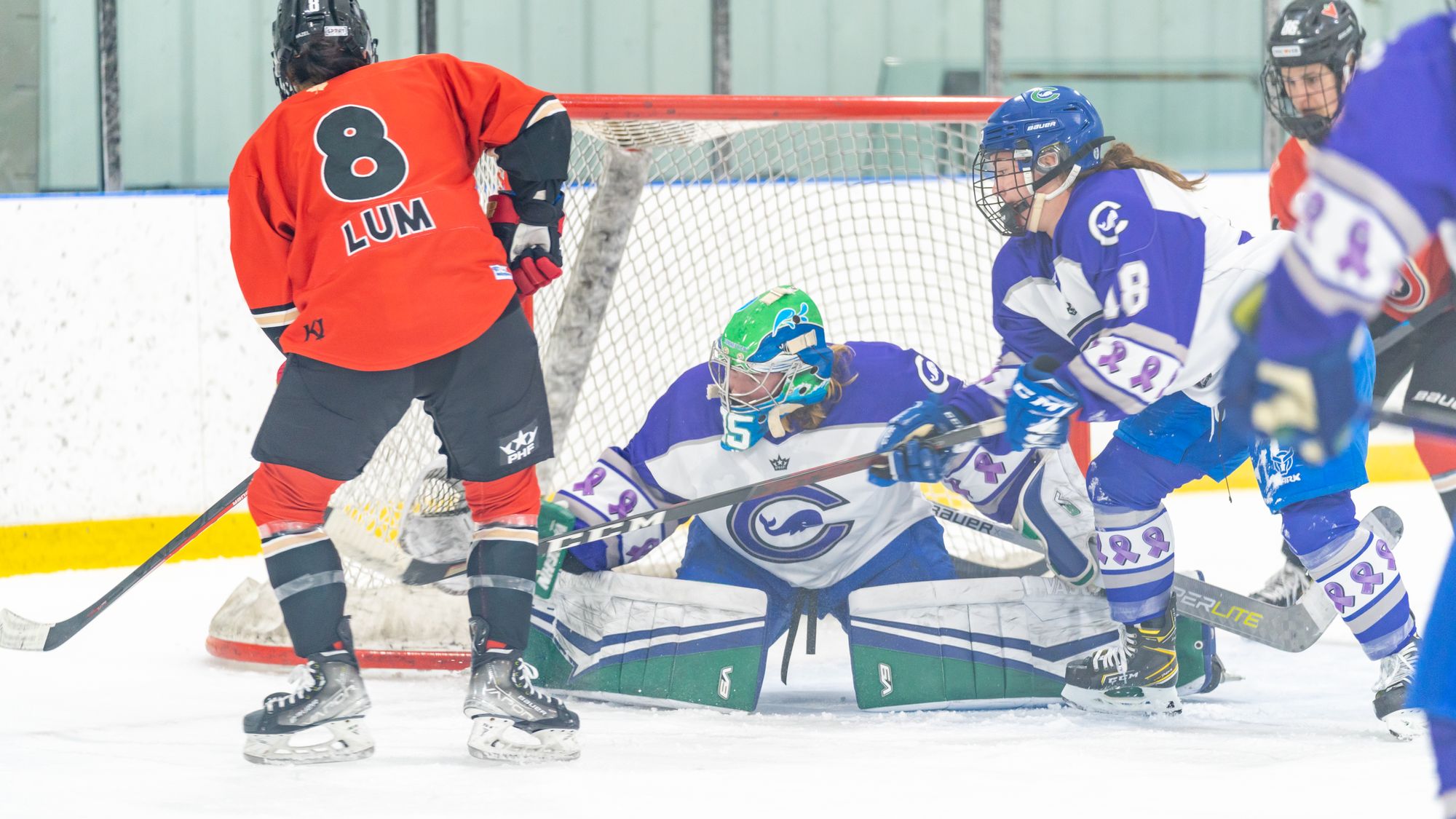 Toronto Six (2) vs. Connecticut Whale (3)
Series schedule
Game 1: Friday, March 17 @ 3:00 PM Eastern
Game 2: Saturday, March 18 @ 2:00 PM Eastern
Game 3 (if necessary): Monday, March 20 @ 6:00 PM Eastern
As the higher-ranked seed, Toronto will be the designated home team for Game 1 and Game 3.
Overall season record
Toronto: 17-5-2; 87 goals for, 62 goals against
Connecticut: 14-8-2; 83 goals for, 66 goals against
Head-to-head results: 2-2
Toronto 7, Connecticut 4
Connecticut 4, Toronto 1
Toronto 5, Connecticut 3
Connecticut 6, Toronto 4
Head-to-head scoring
Caitrin Lonergan (CTW): 4 goals, 2 assists
Kennedy Marchment (CTW): 1 goal, 6 assists
Brittany Howard (TOR):  3 goals, 2 assists
Emma Woods (TOR): 2 goals, 2 assists
Breanne Wilson-Bennett (TOR): 2 goals, 1 assist
Players to Watch
Leading scorers: To no surprise, Kennedy Marchment and Taylor Girard led the Whale with 35 points and 28 points each, respectively, in 24 games. Marchment also led the team with 17 goals, six of which were game winners. Brittany Howard was undoubtedly Toronto's biggest offensive threat, with 26 points (16G, 10A) in just 20 games. Shiann Darkangelo (12G, 13A) and Emma Woods (10G, 13A) also had big seasons.
Top goalies: Connecticut's Abbie Ives finished third in the PHF with a 2.57 GAA and 10 wins on the season. She appeared in 16 of the Whale's 24 games and should be their playoff starter. On the flip, Elaine Chuli carried most of Toronto's weight this season, with 12 wins, a 2.61 GAA and .917 save percentage.
Don't forget: Carly Jackson only played in four games for Toronto, but she went a perfect 4-0 and I wouldn't count her out as a dark horse to start a game. For Connecticut, Melissa Samoskevich scored nearly half of her goals (three of seven) on the power play, while Caitrin Lonergan and Justine Reyes each had a pair of PPGs.
Quotable
"The best part about playing hockey is, you get to share those memories with your best friends, your family. You become a family, a hockey family, and to be able to do something like that [win a championship] together and be successful and share those memories is something that these girls will never forget. Hopefully, when we come out on top, we'll be able to create those memories this weekend and then leading into the Isobel Cup." – Six HC Geraldine Heaney
"My first two seasons, we've had some disappointment, so we're looking to finish the season where we hope to at the beginning. We're not going to take Connecticut lightly; they're a good team. We've had some tough matches against them already this season." – Six forward Emma Woods
"We believe in our group. We have a ton of depth, and that's something that's brought us a lot of our success. Having a series definitely works in our favor. We believe in our lineup from top to bottom, our depth and our compete level." –  Woods
"We've definitely scored some really nice goals, but we've also drilled into them that, usually in big games and against good goaltending, we just want pucks on net. Those are the types of goals that usually will go in... not the prettiest goals, but they all count."  –  Heaney
"We didn't get off to the best start, with a couple of things – scheduling issues, small events, and just overall not playing our best hockey. Our goal is to just get things right leading up to the playoffs, and be ready to go. We're on [a six-game winning streak] but there's still more work to do." – Whale HC Colton Orr
"It comes down to what we put on the ice – our product, our game. If we can play a full 60 minutes, I have no doubt that we'll come out on top in the series... it comes down to taking care of the D-zone first, and then offense will come out of that. Not looking for offensive opportunities and risking too much; what we know we need to rely on is solid D, protecting our bluelines and making sure our goalies are supported." – Whale captain Shannon Turner
"We enjoy the challenge that each season brings. This last stretch has been a really wonderful kind of smorgasbord of everything you might possibly see, except for a shootout... Having experience is invaluable... I really love that we've had to go through all these scenarios down the stretch." – Orr
"Every year, you look for progress in the league, and growth. [Having a series shows] which team is the best team.. really highlights coaching staffs, as well as the players, because you get to see them play chess in terms of line matchups, the power-play units they put together. Do they play both goalies or play one goalie? You get a nice, clear picture in terms of the programs at large." – Turner
Prediction
The Six narrowly missed out on first place in the regular season, but overall, they had a very strong year and could give any team a run for their money. If their key players, like Brittany Howard and Elaine Chuli, show up with strong performances, their chances of success are very, very high.
With that said, although Toronto may be the easy favorite here, don't count out the Whale. They're on a six-game winning streak, and the team has really gelled as the season went on. When head coach Colton Orr and captain Shannon Turner spoke earlier this week, they referred to the team's depth, certainly something they can use to their advantage. On any other team, Janine Weber would be on the top line!
My prediction: Toronto takes this series, but it requires three (close) games.
... And then what?
The winning teams will vie for the Isobel Cup on Sunday, March 26 at 9:00 PM Eastern at Mullett Arena, home of the NHL's Arizona Coyotes. The one-game championship will be broadcast on ESPN2 and TSN.